Do a Post Cessation Payment
A Post Cessation payment is a payment you make for an employee, after you have terminated his/her employment.
It is used if you you need to pay an employee holiday pay or commission for example, after the employee has been ceased in the payroll.
Processing a Post Cessation Payment
First thing you need to do is open the week/month you are current running. At the top of the screen you will see a Post Cessation Payment option.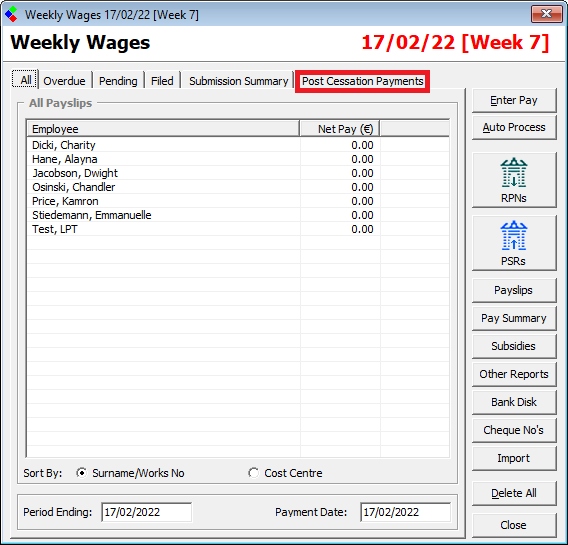 Click on this option and the following screen will appear.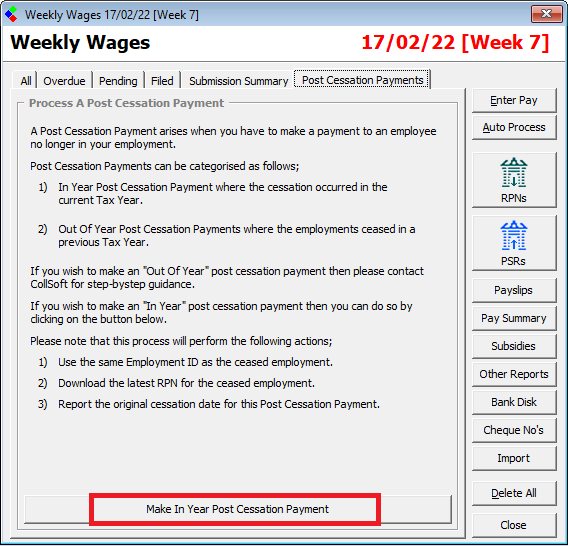 Click on this 'Make in Year Post Cessation Payment' button and the following screen will appear.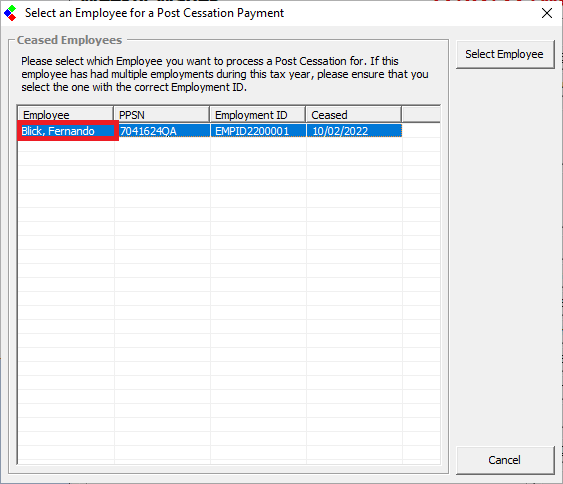 Here you will see a list of the Employee that you have ceased so far this year.
You can click on the employees name that you want to make a Post Cessation payment for.
You may be prompted for your ROS Cert and password, if you have not entered them already.

Click Ok if prompted for Cert/Password and a wage screen for the employee will appear.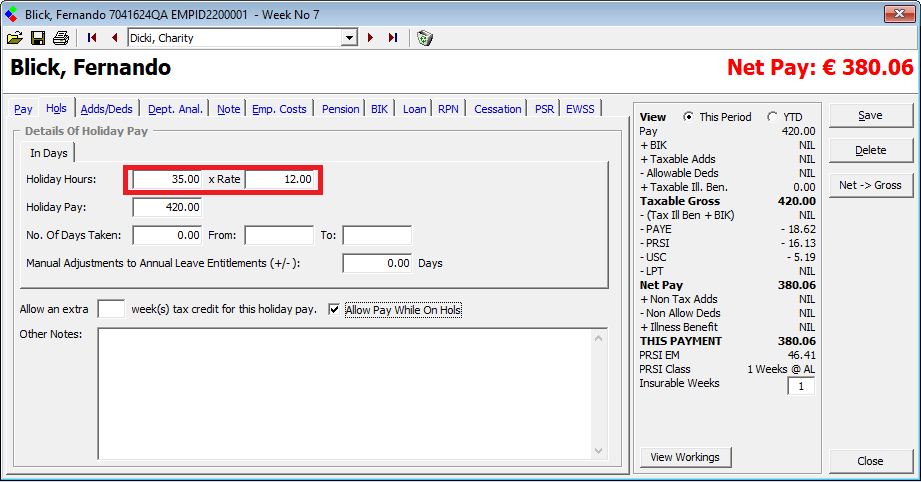 Click on the Hols tab and put in the Holiday pay if that is what you are paying. If it is commission you need to pay, click on the Adds/Deds tab and you can add the commission in here.
If you click on the Cessation tab you will see that the payroll has already added in the original Cessation Date that was used to cease this employee.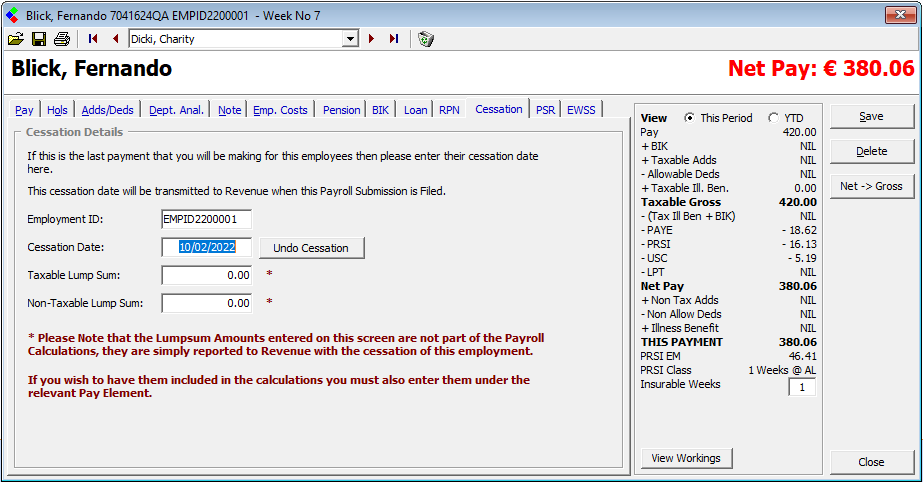 You do not need to change anything on this Cassation tab. Just click Save and Close to, close this screen.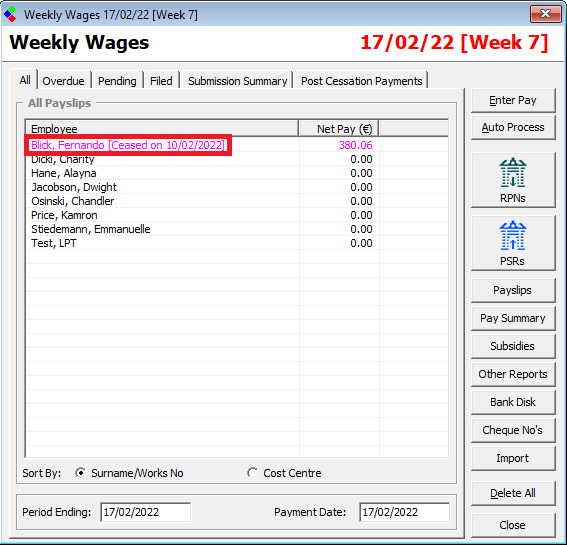 You can see that this employee has now been added to the list of employees being paid in this week.
You can then pay the other employees and submit the PSR to revenue as normal.
This employee will then be removed from your list of employees in the following week/month.