Email settings are not saving
With some windows update, CollSoft software users can lose their email settings. Specifically, the user information 'Your name' and 'Your email' from appear blank, and will not allow new values to be saved.
This is due to an underlying issue with system permissions within the aforementioned windows update.
1. Please close any running instances of Collsoft Payroll 2020.
2. Right-Click on the
Collsoft Payroll 2020 Icon
and select "
Run As Administrator
"
3. Open CollSoft Payroll once more. Proceed into the Tools Tab and select "Email Settings"

4. Enter your email settings and double check that your server timeout is not set to 0 (recommended value is 30), and click on close.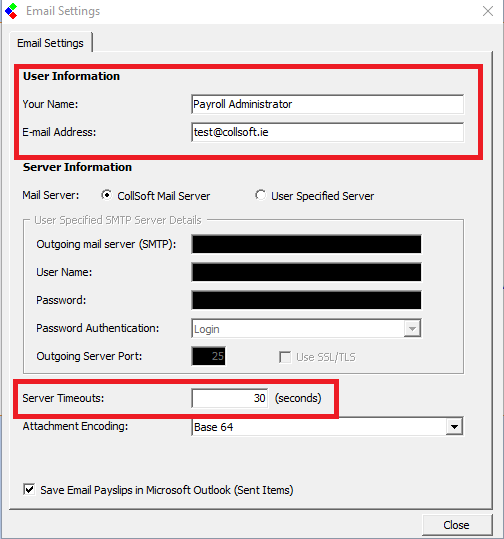 Your settings will now be saved on this computer going forward.
Please repeat these steps as necessary on any computers experiencing this issue.