Adding a Payslip Note
If you click on wages and open the current period you are processing and click on the Payslips button the Print Payslips screen will appear.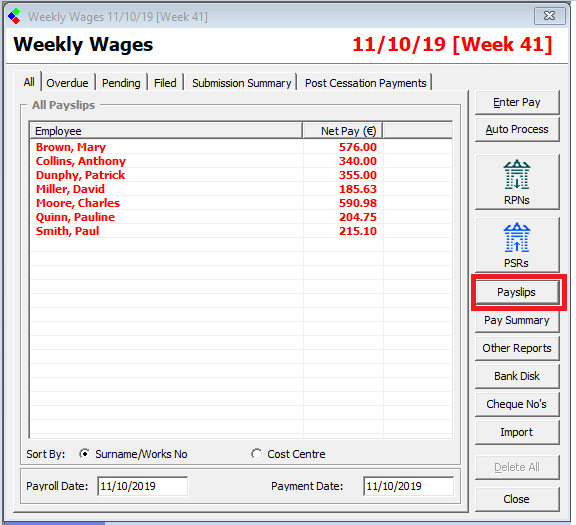 At the bottom of this screen, you will see a Payslips Note field.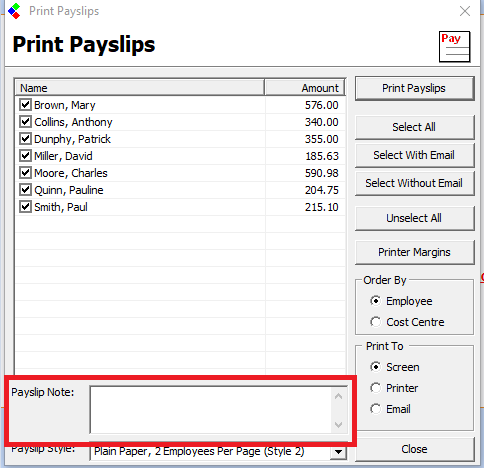 If you type a note in here it will appear on everyone's payslip.
Alternatively, if you open the current period you are running and click on a person's name and click on the Note tab, you can enter a note in here and it will appear on that person's payslip only.