Deductions - Non Allowable (After Statutory Deductions)
If an employer and employee enters into an agreement whereby the employee agrees to make a payment to an employer to cover an expense through a deduction from their payroll, then this deduction can be setup as a non-allowable deduction (not allowable as a deduction before tax). This type of deduction agreed between an employee and employer is a non-statutory deduction and does not form part of any Revenue return.
To set up such a deduction
Open Company settings
Choose the Deductions tab
Rename a Deduction to suit the arrangement
Ensure all the Tax/PRSI/USC/Pension allowable items are unflagged
Save the new deduction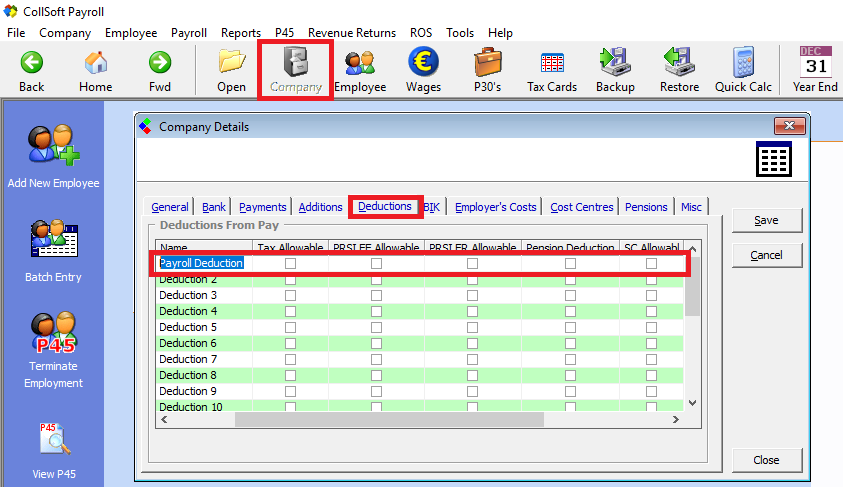 To enter the deduction value at employee level
Open the Employee record
Choose the Adds/Deds tab
The previously setup deduction will be listed
Enter the periodical amount of the agreed deduction
Save the deduction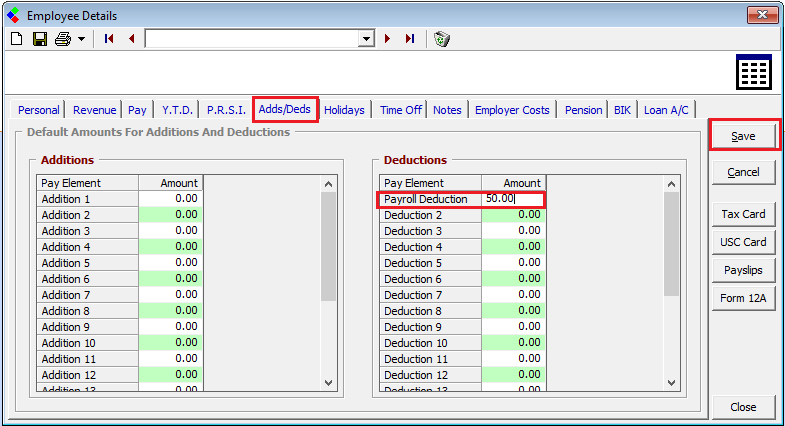 The deduction will continue periodical until reset to zero by the payroll administrator.