Process Final Pay Periods
Prior to preparing year end reports and submissions, it is important that all payroll items have been included and processed with CollSoft payroll.
All payslips for all pay frequencies; weekly, fortnightly, four-weekly, monthly, must be saved for all 2018 pay periods including all final pay periods up to 31st December 2018.
PROCESS ALL PAYSLIPS
Access the
Wages
function through either the Toolbar or from the quick access icon option from the Home page.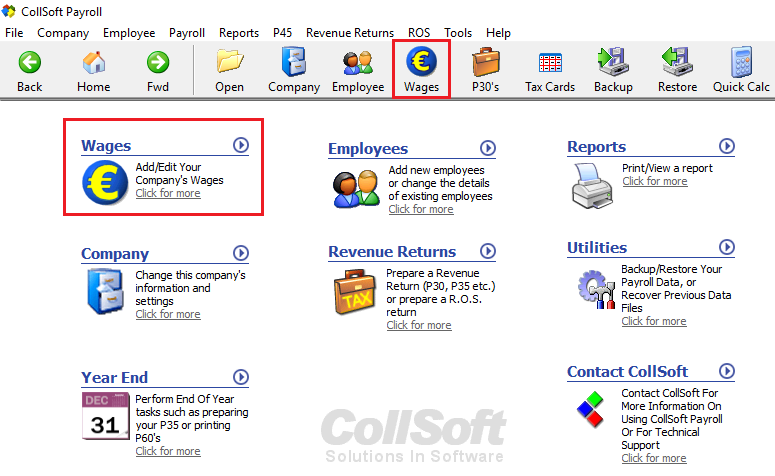 Process Final Pay Period - Open Wages feature
All pay frequency options are displayed.
Simply choose each pay frequency, as applies to your payroll, the previous payroll period processed will be displayed by the period number and the payroll date attached to it.
Choose to
'Start New Period'
to open the final payroll period and enter the associated payroll entries to complete the payroll year. Once complete the final pay period processed will be listed, along with the associated payroll date.
WEEKLY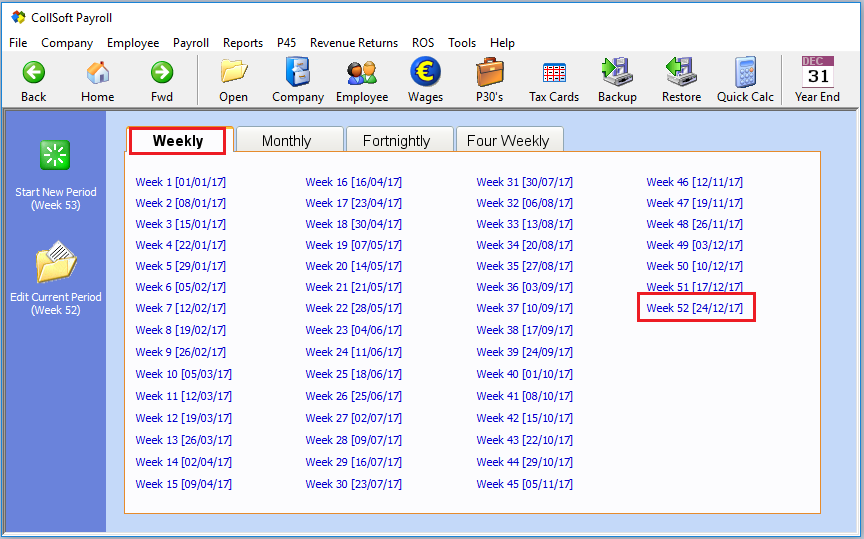 MONTHLY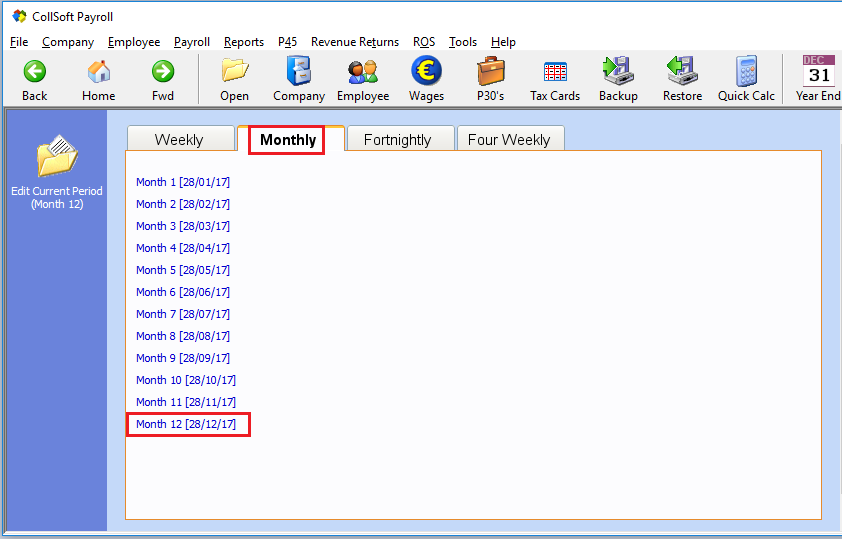 FORTNIGHTLY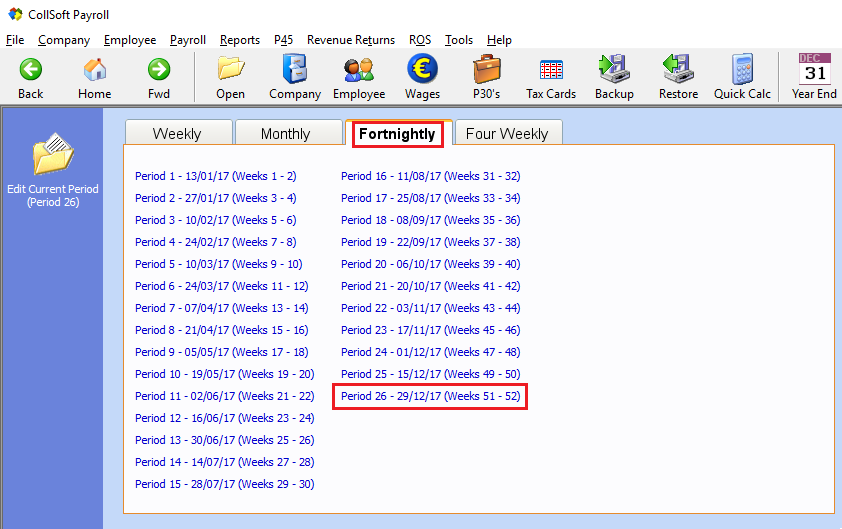 FOUR-WEEKLY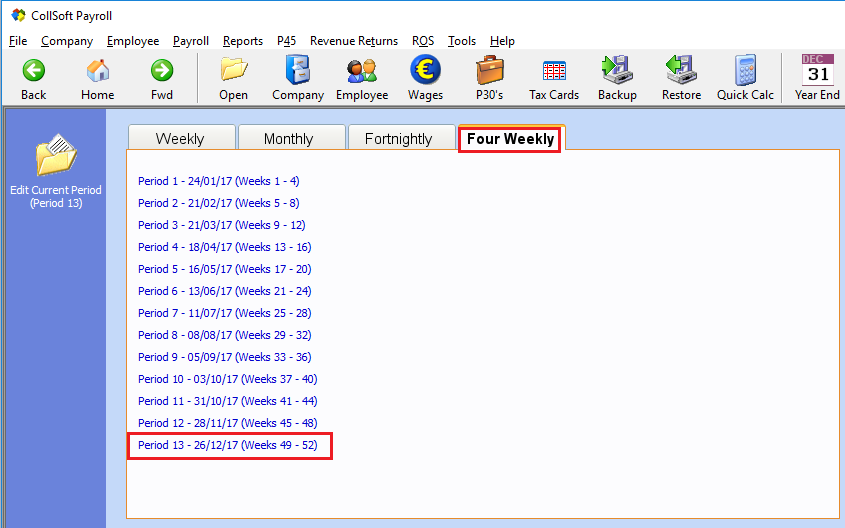 ENSURE ALL PAYROLL IS PROCESSED
Ensure that a payslip exists, within the final pay period, for each employee attached to that pay frequency;
Choose the final pay period for the year, for example, week 52.
Check each employee listed is relevant to that period and that the Net Pay is saved against their record. If the Net pay has not been processed for the period the net pay will display as zero.
Any employee who is not due a payment for that period will also display as zero.
WEEK 53

If your payday falls on the 31st December, you may need to run a Week 53. If this is applicable, to your payroll please refer to the CollSoft article in the Knowledge Base
Week 53
for further information.