Wages - Employee Loan
The Loan tab in an employee's wages allows you to view any loan repayments that are being made by the employee in this pay period.
Any Loan figures entered on this employee's employee details screen will filter through and be present here on their wage.
You can add, edit or remove the value of the repayment present, depending on how much of a repayment the employee wishes to make in that period. The repayment is deducted from the employee's net pay and is recorded as a Non Allowable Deduction, as shown below.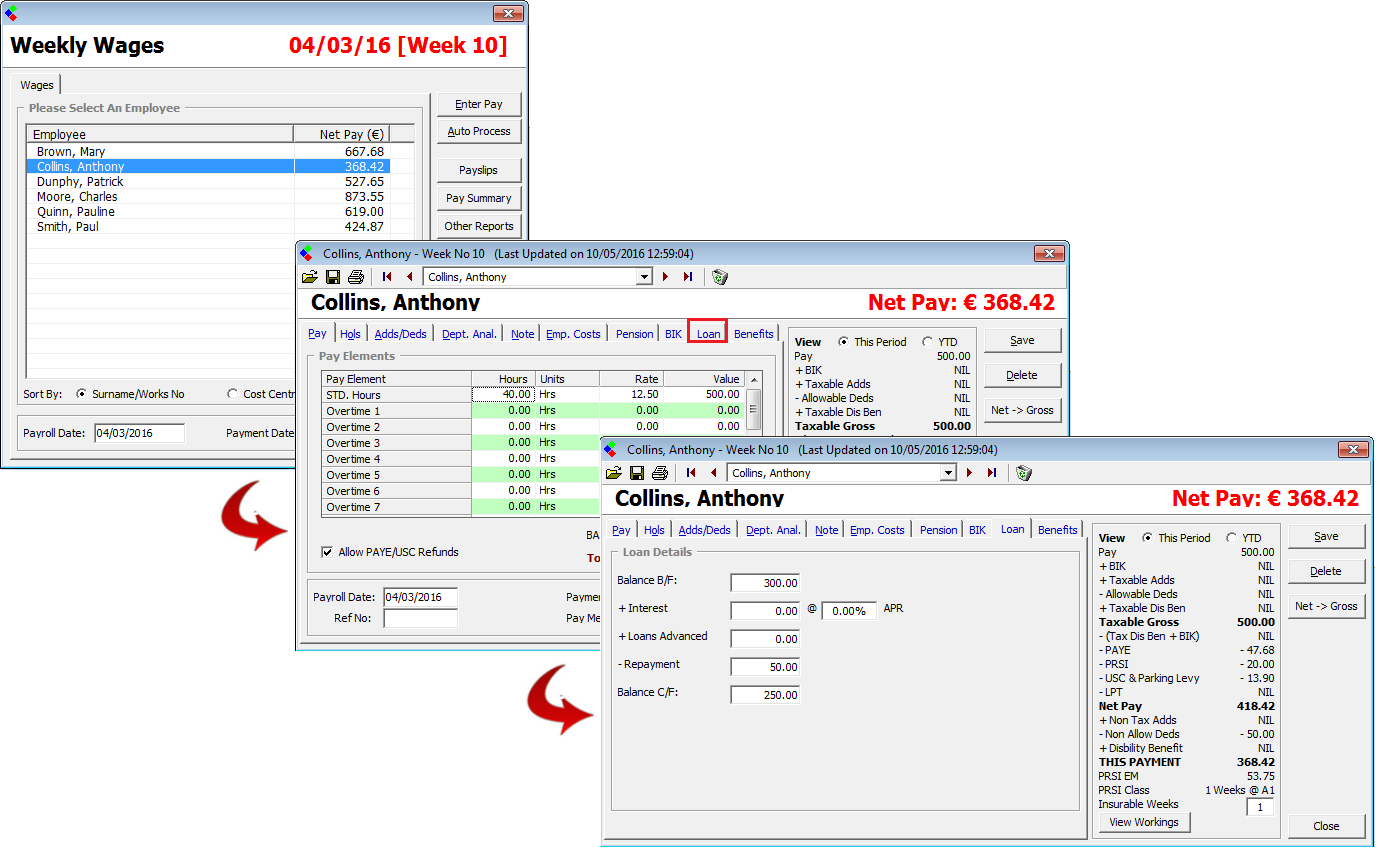 Wages Employee Loan: Employee Loan Repayments
Once you have entered the employee's loan amount as above you can click save and close and the wage including the Loan figures will be saved for that employee.