Wages - Employer Costs
This Employer's Costs section allows you to record any additional costs associated with payroll, but is not necessarily related to Revenue returns. Some examples of such an employer's costs would be pension scheme, training costs, uniforms etc.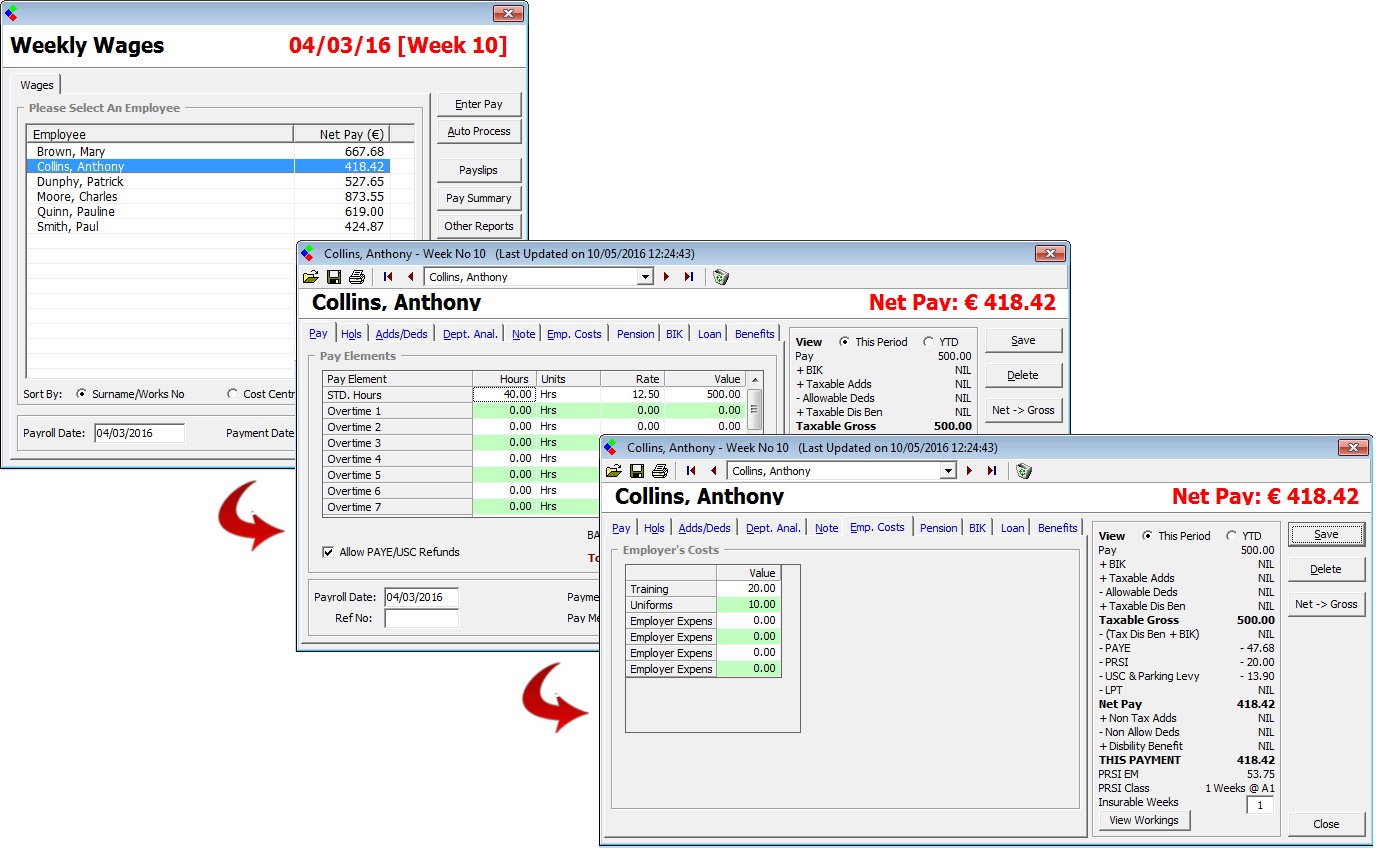 Wages Employer Costs: Adding Employer Costs

These items are purely added in for recording purposes and so that they can be displayed on certain reports. They do not affect the calculation of the payroll in any way.
Once you have entered the employer costs as above you can click save and close and the wage including the Employer Costs will be saved for that employee.