Password Protect your Company
To set up a password for your Company, firstly, open the Company you wish to password protect.
Select the "Company" drop down menu at the top of the payroll and select 'Change Company Password'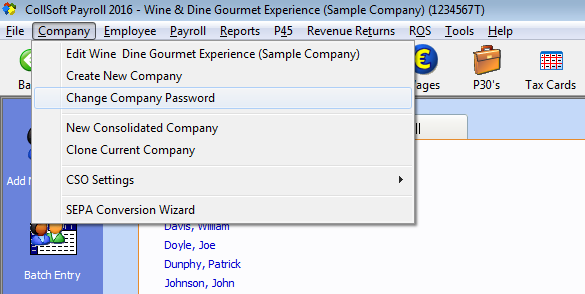 Company Password: Select Change Company Password Option

Leave the Current password blank and simply enter in your Password in the New Password field and Confirm the Password in the Confirm field, as shown below: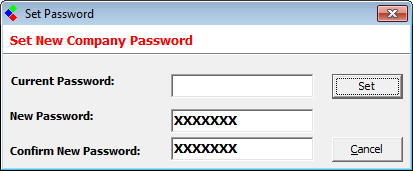 Company Password: Set the New Password
Click Set and Close and the new password will be saved and the Set password screen will be closed.
Your Company should now be password protected and when you select the Company form the list of companies you will be prompted to enter the password.