Deleting a Company
It is possible to delete a company in Collsoft payroll that you no longer need.
To do this you need to open the company you want to delete. You then click on the company button on the main toolbar and the company details screen will open.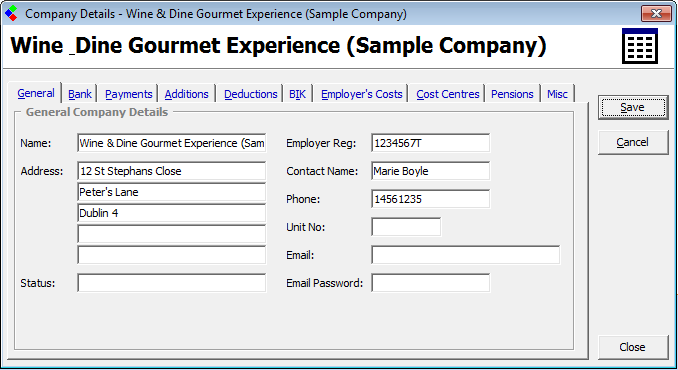 Delete a Company: Company Details Screen
Now you need to hold down the Control, Shift and Delete buttons on the keyboard at the same time. When you hold down CTRL+SHIFT+DEL at the same time the following message will appear - "Are you sure you want to delete this company?"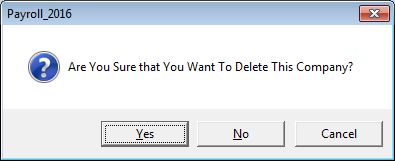 Delete a Company: Confirmation of Deletion
Clicking "Yes" on this message will complete the deletion of the company and you will be returned to the company list screen, which you will notice does not contain the company just deleted.